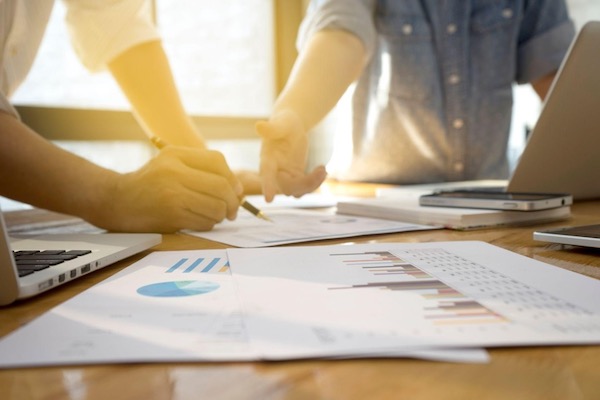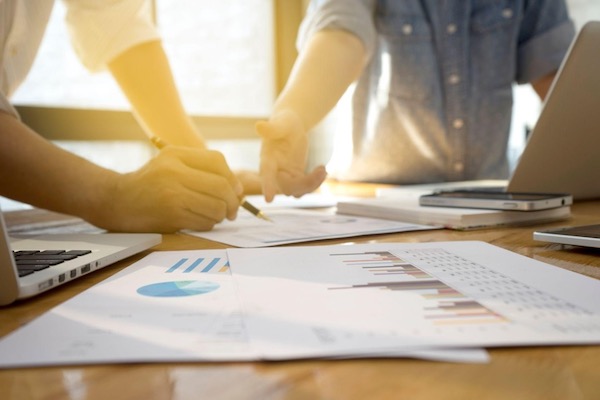 If you were to ask anyone working in the marketing sphere today to define the biggest challenges in the industry today, you'd very likely get a number of distinct answers. Some professionals might tell you reaching new audiences is the biggest challenge. Others might maintain generating leads or figuring out personalization methods is a major pain point. Still others might say customer retention is pretty high on the list. But there's another aspect of marketing that sometimes gets overlooked in favor of focusing on those other concerns: measuring your return on investment and effectiveness of the marketing itself. The need for marketing measurement procedures at any company is greater than ever before. It's the key to understanding the effectiveness of your marketing and informing future decisions.
In this article, we will explore the subject a little bit more in depth and provide four marketing measurement strategies that might work for you. Check it out below.
The Importance of Marketing Measurement.
Measuring the impact of your marketing plan seems like common sense. Marketing measurement is important to ensure that your marketing campaigns and strategies are effective across a broad spectrum. Measuring the results of your marketing efforts will help you determine what is working and what needs improvement.
There are plenty of tools, technology, and techniques that are ideally suited to measuring marketing effectiveness. To better measure the success of your marketing, you can utilize surveys, focus groups, web analytics, and customer research. Audience analytics can provide keen insight into what's working and what isn't, ultimately informing new marketing initiatives. By using these tools effectively, you can fully understand your audience and what it might take to obtain better optimization and performance.
Measuring ROI.
When you set up a marketing plan, measuring your return on investment is one of the most crucial parts of the process. Understanding what kind of return you are getting for your efforts serves to inform how you move forward in the future. Measuring ROI is an effective marketing measurement strategy for any campaign.
Using a mix of different key performance indicators, companies can effectively measure their ROI for any marketing campaign. Doing so leads to a better understanding of customer needs/desires as well as carving a successful path forward for the organization.
Using First-Party Data.
In a world where third-party cookies are becoming less useful, first-party data is becoming more critical each day. First party data—information the company directly collects from customers — is an invaluable asset for measuring marketing effectiveness. It can supply excellent insights into how customers interact with your brand, demonstrate the effectiveness of your messaging, and determine the best channels for driving conversions.
By tracking first party data, you can essentially optimize your marketing campaigns to achieve better results. Users and potential customers don't want to be constantly bombarded with irrelevant (or annoying) ads. They desire personalized experiences that align with their interests and values. Using first party data to accomplish and measure that is a valuable strategy for any marketing campaign.
Measuring Social Media Impact.
Social media is a powerful force for marketing initiatives. It's a reliable and exceptionally fast way to reach a large audience, potentially generating some leads along the way. Engaging with your user base and potential customers through social media is remarkably effective. People like to talk to each other and enjoy personalized ad experiences. Social media can provide that. Whether you're doing a promotion or creating an entirely fresh marketing initiative, social media is the place to go. Some effective social media marketing metrics to consider our traffic, or how many impressions and people are actually visiting your site and engagement.
Engagement is perhaps one of the most important metrics because it determines whether or not people are actually interested in your marketing or product while also gauging their expectations/ possibility of conversion. Other metrics like click-through rate and lead costs can also be effective here, making social media one of the most important parts of a marketing strategy.
Creating A Market Measuring Plan
As any mentor, college professor, or manager will tell you creating a plan is a generally reliable path to success. Creating a marketing measurement plan is an essential step in determining the effectiveness of your marketing efforts. By setting specific goals and objectives, you can track how well your campaigns are performing. Then it's merely a matter of making necessary adjustments to improve results. A good marketing measurement plan should include key performance indicators (KPIs) such as website visits, leads generated, customer acquisition costs, lead costs, click through rates, and customer conversion rates.
It's also important to track budgeted versus actual spending so you can adjust future campaigns accordingly. By managing your budgets, strategies, and kpis all together you can create a more robust marketing strategy that will work for the entire company. In a world where it can be difficult to generate enough leads to make a difference, planning and measuring your marketing strategies (along with their effectiveness) can only lead to success down the line.