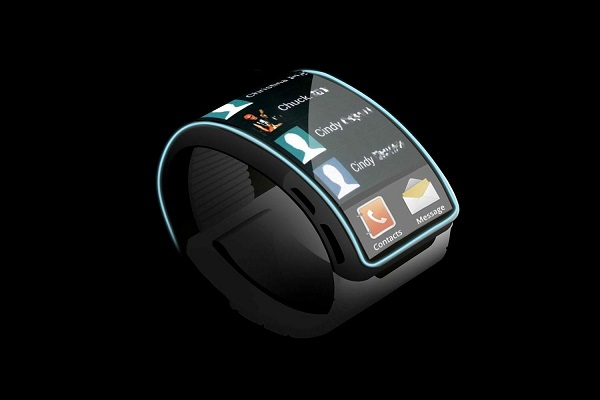 Wearables are gradually arising as one of the greatest and mind-blowing human inventions. They are emerging not just as a fashion tool but also as a fitness device that has contributed a lot to human fitness. Owing to the benefits of owning a wearable, the wearable market size is growing exponentially. According to Statista, the worldwide shipments of wearables, including hearables, watches, wristbands, etc., stood at 444.7 million units by 2020. When it comes to year-over-year growth, which is a critical growth measuring parameter, this market saw a growth of 28.4 percent, thus indicating the growing popularity of wearables.
The wearables are making fitness and life more accessible by integrating apps that can work on the wearable itself and the user's smartphone. Mobile apps help users to have a thorough view of different types of vitals recorded by wearables on a big screen such as smartphones. This has led to a strong push towards wearable app development. Google fit, iTouch, Calm, Google maps, etc., are some of the top-rated apps that have made wearables more effective and helpful. In this post, we will talk about some of the best apps for wearables that have influenced human lives in stupendous ways. So, let's move forward and take a look at some of these apps for wearables which are very popular and have contributed in several ways to make human lives better.
1. Strava.
Strava is a fitness app that helps track your fitness activities such as running, walking, riding, etc. This app is compatible with both smartphones and wearables such as smartwatches. Strava allows users to track their key stats related to their daily fitness activities, such as distance, pace, calories burned, steps taken, etc. It takes the help of GPS available on your smartphones and smartwatches to track these parameters and help you devise and follow a cycling or walking route. Strava, with the use of GPS, enables you to find a track that is less crowded and safe for cycling and running.
Strava doesn't stop here; it connects you with millions of other fitness enthusiasts who use the same app. This app organizes various; leaderboards and challenges, which are fun and help you push your boundaries and compete with other users to showcase your best fitness regime. In this way, Strava is making fitness more fun and tracking your activities more easier and precise. The best benefit of this app is that it works on both smartphones and smartwatches so that while running, you can take a look at the distance traveled, calories burned without having to stop and open the smartphone.
2. Calm.
Calm is another app that is compatible with both smartphones and wearables. Earlier it was available for only smartphones, but with the growing popularity of wearables and the app itself, the company extended its services for iWatch and Samsung gears, and other such smartwatch brands. Calm is an app designed for meditation and dedicated to mindfulness and ways of improving mental health. It offers step-by-step guided meditation lessons that can help you relax and focus. This app has proven very helpful in assisting users in getting better sleep through their guided lessons and music that relaxes the mind and pushes the users towards restful sleep.
The benefit of making this app available for wearables is that guided lessons can be easily controlled on the go without needing smartphones. App development service seekers must check the list of top app development companies cataloged by Goodfirms to find the right service provider to cater to their needs.
3. Google Maps.
Google maps are one of the most popular apps that every smartphone has these days. It is one of the ideal and most trusted navigational apps available for wearables such as Samsung Gear and iWatch. Google maps were listed by Statista as the most downloaded map and navigation app in the year 2020 in the USA, with 23.42 million downloads. This app is excellent when it comes to locating and navigating to a place. It has made traveling more safe, independent, and convenient for the users, and they do not need to rely anymore on locals to find an unknown location. Google maps for wearables have made lives more accessible and more manageable. While riding a bicycle or walking, you no longer need to keep your smartphone in hand to locate a particular place. Instead, you can share the name of the site with the wearables using voice assistant and allow them to guide you step by step.
4. Google Keep.
Google Keep is another app powered by Google, which has made its services now accessible for wearables. Google Keep is a top-rated app for note keeping and scheduling reminders. With its availability in wearables; smartwatches, Google Keep has made it easier for users to record important information in various forms, whether in audio, video, or written format, without touching their smartphones.
Google keep for wearables has made note-keeping easier; users can access their watches anytime using the voice assistant and demand google keep to store any information in the format they like. This is especially a very handy method when a person is driving or riding, and it is not advisable to use smartphones; wearables can be very useful to record and store information. The best benefit is that this information is stored in the cloud and can be accessed later on any screen the user likes.
5. iTranslate/Google translate.
iTranslate and Google translate powered by Apple and Google, respectively, are among the most popular apps used for translation services. They have been proven to be very helpful for people conversing with a foreigner or when traveling to a foreign country, in understanding the foreign language. Earlier, the travelers faced many problems in speaking and getting their needs met from the native people due to a lack of understanding of the native language. But these mentioned apps have successfully solved these problems to a large extent. They allow us to translate any audio into the language we understand and help us converse with people no matter the language they speak, easily. iTransalte and Google Translate apps have made it more handy and convenient to start a conversation with foreigners, thanks to their availability in wearables. You can let the person speak into your watch, and these apps will translate what they say in your native language.
Wrapping up.
Wearables are emerging as one of the most impressive technologies that have reshaped human lives and helped them stay fit. Initially, wearables were just fashion and fitness accessories, but gradually they have emerged helpful in more ways. App development for wearable devices is reaching new heights with the added benefits and convenience these apps provide via wearables.
In this post, we talked about some of the most popular wearable apps and how they are adding comfort and reshaping human lives. It is anticipated that this is just the beginning for wearable technology as more exciting things are yet to come.