by Jesse Johnson, founder, and CEO of STORE 5a
With online shopping becoming even more popular over the last couple years, retail is in flux. However, luxury customers are still buying big at physical stores. To capture the most sales, luxury retail and resale need to be strategic and ensure that their storefronts are fostering a shopping space where customers are excited to engage and complete a purchase.
Current state of luxury.
Before we discuss the building blocks for making luxury storefronts strong, it's important to understand the current state of business. Here are a few trends that will inform next steps for luxury sellers:
Keeping these stats in mind, here are a few things luxury retailers and luxury resellers should do to build a strong foundation for their business:
Being omni-channel isn't an option.
As noted above, while in-store purchases account for the lion's share of luxury buys, we must acknowledge the importance of a robust online presence. That means that being omni-channel (both in a physical storefront and online) is no longer an option — it's a must. In 2022, customers expect a consistent brand experience across every point of sale (POS), and they expect in-store sales associates to be able to access their purchase history and process returns bought from a different location or online. Luxury sellers should ensure that their in-store presence and online presence are seamlessly and cohesively connected.
Reconsider the role of the store.
It's true that the store's primary function is to display products for purchase and complete the transaction. However, the same could be done online. It's time to reconsider the role of the luxury storefront. There are some things that can only be experienced in-person, so leverage these. Some stores are using their physical space to create micro social environments and immersive experiences such as cafés, galleries, pop-up shops, selfie stations and even museums. Use your retail space to create an experience, tell a story and share your brand values.
Service is the real luxury unlock.
There's the adage, "you get what you pay for." Well, in luxury retail or resale, shoppers could be paying quite a lot. For luxury, it's not just the product that needs to be exquisite, but the service received at the store must be exceptional. Sales staff in luxury stores, showrooms and boutiques need to be equipped to provide a high level of service. They need to be well-trained, engaged with their work and feel supported. The service needs to stand out above a standard retailer or big box store.
Conscious consumerism takes center stage.
Climate concerns have become a topic of conversation in a variety of industries, and fashion is included with discussion of both sustainability and the negative effects of fast fashion. Internet searches for "sustainable goods" increased by 71 percent from 2016 to 2021. Luxury retailers need to be thinking ahead about with which goods they're going to stock their shelves with, and should be prepared to answer customer questions about the sustainability of their products. Additionally, resale fashion is expected to grow 11 times faster than ordinary clothing retail in the coming years. Vintage and limited-edition products mean that luxury fashion is perfectly molded to jump on the resale bandwagon while also prolonging the life of quality items and combating waste and the effects of fast fashion.
Building a strong foundation.
By embracing the unique opportunities provided by their storefronts, luxury retailers and luxury resellers can create a physical space that supports the growth of their business. These strategies will attract the desired shopper and bolster in-store sales. With an omni-channel approach that integrates online services with impeccable in-store experiences, luxury sales will continue to draw and grow a loyal customer base.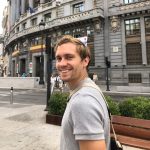 Jesse Johnson is the founder and CEO of STORE 5a, a luxury re-seller with locations in Ohio and Tennessee. He launched the company in 2015. As a family member of the revered Diamond Cellar company, Jesse is a third-generation jeweler.