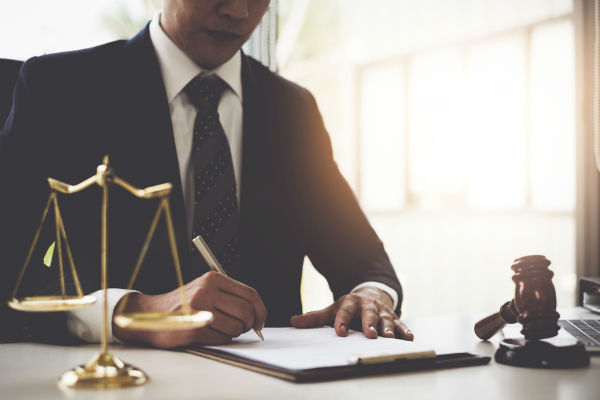 Are you experiencing any legal problems? Well, don't give up on your rights. With the help of a good attorney, you can obtain successful results on your case. You have a choice: search for attention to detail lawyer, fully immersed with the case, and better understanding your issue.
Most people don't consider the fact that they might end up injured one day. We all try to avoid getting hurt, but that is something unpredictable. You could get injured by just walking into a grocery store, while you are at work, or when walking in the park. Accidents can happen everywhere, in any moment of your life. If so, it's important to act with promptitude, and find salvation.
If you get injured because of someone else's fault, the best way to get compensation is to find a legal solicitor. Personal injury lawyers are legal professionals that can provide advice and support to those in need. A personal injury attorney will eventually help you determine if you are eligible to obtain compensation. But before jumping in to hire the first personal injury lawyer, make sure you understand that not all of them are equal.
If you want to find the best legal solicitor, read the down below article.
Finding an experienced attorney
Too many lawyers know less than what you will know before reading this article. So, your first responsibility is to find a personal injury lawyer who has the right knowledge and experience to represent you in court. You might not want to be represented in court by someone who is not familiar with your case. Also, beware that a lawyer has the right to reject your case. Finding a lawyer to hire is one thing: but if they have several reasons to not want your case, they have all the right to refuse it.
Most personal injury lawyers work on a fee basis, meaning that if the lawyer's percentage of that they'll receive from your compensation is too small, they won't make the claim.  That's due to the lawyer's too many active cases. The cost of operating a small case just won't be worth it for them.
But, however, this doesn't mean that you won't find an experienced lawyer that can handle your case.
Contact your friends and family who have been represented by a lawyer before. If they say good things about their lawyer, then put that attorney on your list. However, make sure you don't make any fast decisions based on someone else's recommendations. People have different needs and responses to an attorney's style and performance. Also, a lawyer's motivation and interest might come and go, so don't decide on hiring a lawyer before you meet them in person and discuss your case. Then, you might decide if you're comfortable or not with working with that lawyer.
Personal injury cases
You might choose a lawyer that has been represented you in court before. Or, you could consider hiring a UK personal injury claims specialist who has helped many clients covering many types of personal injury claims. If the lawyer helps you win the case, you pay up to 25% of the compensation received. The beneficial thing is that you pay no other hidden costs or charges, so you'll never be out of money – that's a guarantee.
An important thing to remember is that if you do not cooperate with the lawyer, you may be obligated to pay some fees, which refer to the time the lawyer spent on your claim. When it comes to claiming compensation, at UK Law you will find the most experienced attorneys that will give you the right information you need. Remember, a good lawyer will make the process of compensation a lot easier, and guide you through the process while supporting you at your most difficult time. The aim of a good lawyer is to make the best possible recovery and get the best compensation settlement for their client.
Personal injury lawyers usually fit into claims like:
Road traffic accident claims
Slips and falls claims
Accidents at work claims
Industrial disease claims
Accidents in public places claims
Criminal injury compensation claim
Have you been injured because of an accident? You could get compensation.
Communication
No matter how you connect with your lawyer, just make sure that you discuss freely your claim. Bring all the necessary documents you have regarding the accident (medical bills, police reports, loss of income). Make sure that the lawyer follows your wishes and approaches the case in an effective manner. If you don't get a sense of communication from the lawyer, then speak your mind right away. The inability to talk with each other will make the process a lot more stressful.
To find an excellent personal injury lawyer, you need to spend time reading online reviews from other people, so you can get a better perspective on the available attorneys online. Once you will do your research, look through their experience and specialization, you can decide which one suits your case most.
If you have a serious injury case, then it might be important to know that your attorney has large settlements. Serious personal injury attorneys always look to improve their skills and knowledge so they can stand out in this competitive market. If the attorney looks good for you, but you still feel like you need more approval, talk to his past clients. If they don't allow you to do it, it means that there's a good reason why you should avoid hiring them.
Being injured can have a negative effect on your overall life. But if you hire the right attorney, then you might focus on returning to your normal activities, while your personal injury lawyer focuses on getting the compensation you deserve. Once you've created the list of candidates, you can start scheduling the appointments with the lawyers, so you can ensure that you find the one who has the best interest in helping you.